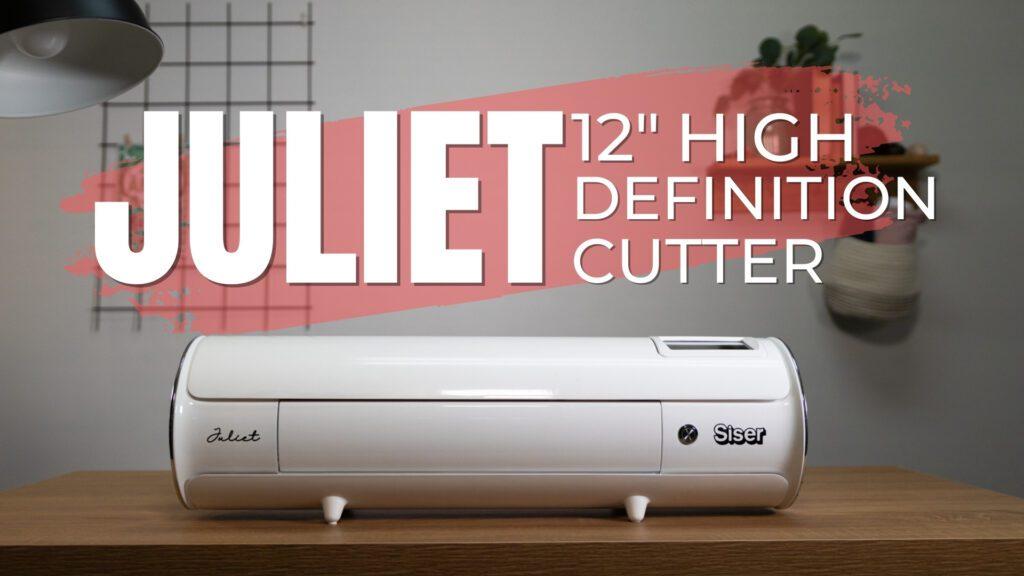 Juliet embodies an innocent facade at first glance, yet her compact dimensions and captivating luster elevate her to a superior status among cutting tools – one may even argue that she reigns from the prestigious balcony level. Regardless of the magnitude or complexity of your endeavors, Juliet possesses the capability to effortlessly bring them to fruition, granting you an unprecedented level of productivity. The sleek touch screen interface boasts Siser specific presets in addition to an embedded registration camera, ensuring meticulous precision and unwavering accuracy throughout the printing and cutting process. Augmenting your experience even further, Juliet presents an array of features enabling mat-free and roll-based cutting. Moreover, the flexibility to adjust cut settings momentarily or designate the starting point of your cuts empowers you with full control. Pursuing the utmost quality and ingenuity in vinyl cutting apparatus, look no further than Juliet – she stands as the paramount choice on the market. Whether you are a novice entrepreneur or an accomplished maestro in the realm of decorative artistry, Juliet faithfully and resolutely serves as your trusted confidante.
Powerfully quiet and precise control at your fingertips.
Juliet®, a highly advanced cutting machine, possesses the remarkable ability to intricately cut even the finest details across a wide array of materials. Specifically engineered for Siser heat transfer vinyl, Juliet outperforms in exceptional quality and precision. Additionally, this cutting machine exhibits remarkable compatibility with other materials such as cardstock, stickers, craft foam, and various others. With its inclusion of pre-installed cut settings, Juliet is a convenient solution for all Siser heat transfer vinyl requirements. Moreover, its versatility allows users to cut materials up to 12″ wide by utilizing the provided cutting mat. Furthermore, an upcoming custom roll feeder will enable the seamless cutting of longer rolls, offering users optimum flexibility. By empowering users to work with their preferred materials, Juliet enables them to exercise creative freedom tailored to individual preferences. Furthermore, Juliet distinguishes itself from other cutters by operating silently, eliminating the disruptive noise generated by motors and grinding mechanisms found in alternative models. This characteristic makes Juliet the perfect companion for cutting tasks while indulging in favorite shows or during the peaceful slumber of children.
It's good to be on the list.
Because you'll be the first to know about our
promotions, events & more.
It's good to be on the list.
Because you'll be the first to know about our promotions, events & more.