Looking for an ideal cutter to boost your business to the next level? Your search ends with Romeo™! This cutter boasts high-definition and has all the impressive features of Juliet™, but with twice the cutting width. Romeo can cut fine details and full-length cuts with ease, thanks to its high-quality blades and features that resemble large-format cutters. With its sleek touch screen, Romeo offers Siser® specific presets, and a built-in registration camera for precise and accurate print and cut functions. When paired with Leonardo™ Design Studio, Romeo can transform possibilities into reality. There's no cutter more professional than Romeo!
The Romeo™ is a state-of-the-art cutting machine that can precisely cut intricate designs in various materials. It is specifically designed to work seamlessly with all Siser® heat transfer vinyl using the pre-installed cut settings, but it can also efficiently cut other materials like stickers, craft foam, and cardstock. Additionally, it can cut rolled materials up to 60cm long as well as longer sheets, providing you with the flexibility to work with the materials you already use regularly. Despite being a full-featured, professional cutting machine, Romeo operates quietly, quickly, and can handle even the most complex designs. It's perfect for those who want to upgrade to a professional cutter for bigger projects.
Eliminate the need for trial and error when cutting with Romeo, which offers a plethora of pre-defined cut settings specifically designed for Siser materials. Additionally, you have the flexibility to generate your own personalized cut settings.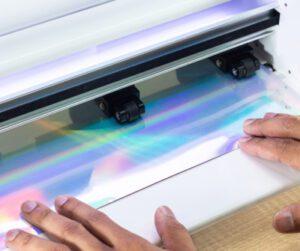 With the adjustable pinch rollers, you're not stuck to a certain cutting area. So, you can use the entire width of the cutter for your projects. And the best part is, you can cut with or without a cutting mat! settings.
Utilize the pre-existing presets for the majority of Siser materials. However, if you intend to work with materials like cardstock or paper, you have the option to generate your personalized settings and save them for future use with just a single press!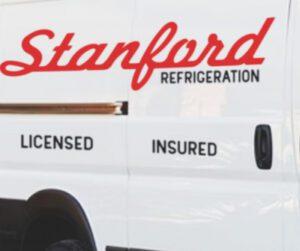 With Romeo at your disposal, crafting large banners and signage has never been easier. The lightning-fast cutting technology, coupled with a generous 60cm format, empowers you to fashion items such as window decals, boat names, and vehicle graphics with unparalleled ease and precision.
Did you know that paying attention to small details can have a huge impact? Romeo and Juliet are masters at this, they can cut even the most intricate details with precision down to .01mm without any problem!
In addition to cutting, Romeo utilizes Siser Sublimation Markers and the accompanying marker adapter to create stunningly crafted designs on an assortment of sublimation-friendly objects.
It's good to be on the list.
Because you'll be the first to know about our
promotions, events & more.
It's good to be on the list.
Because you'll be the first to know about our promotions, events & more.